The Top 5 Public Health Scholarships You Need to Know About
Pursuing a degree in public health can be expensive, but there are plenty of scholarships out there to help you cover the cost.
If you're looking for ways to finance your education in public health, then you should know about these five amazing Public Health Scholarships available to students.
Keep reading to find out more about these public health scholarships and how you can apply!
1) The Fulbright Program
The Fulbright Program is one of the most prestigious public health scholarships available. It provides students with the opportunity to conduct research, teach English, and gain valuable experience in a foreign country.
The program awards up to 8,000 grants each year, with a focus on increasing mutual understanding between countries.
The Fulbright Program offers scholarships to both American and foreign citizens. For American citizens, scholarships are awarded for either graduate or post-graduate study, research, or teaching in any field.
The scholarships are typically for one academic year, though extensions are sometimes possible.
In addition to providing funding, the Fulbright Program also offers support services such as advising, orientation, language training, and networking opportunities.
The program also provides students with access to a wide range of international internships, workshops, and conferences.
Applicants must have a strong academic record and be enrolled in an accredited college or university in the United States.
The Fulbright Program encourages applications from students of diverse backgrounds, including first-generation college students, low-income students, and minority students.
To apply for a Fulbright scholarship, applicants must submit an application that includes essays, transcripts, letters of recommendation, and other relevant documents.
The application process is highly competitive and requires extensive preparation. Those who are successful will have their applications evaluated by a panel of experts from around the world.
The Fulbright Program is an excellent opportunity for aspiring public health professionals to gain global experience and develop valuable skills.
With its wide range of support services and resources, it's no wonder the Fulbright Program is one of the top public health scholarships available today.
2) The Boren Awards for International Study
The Boren Awards for International Study are designed to help fund undergraduate and graduate students who wish to pursue international studies.
Through the program, students can receive up to $25,000 for their education in exchange for a commitment to work in the federal government for a minimum of one year.
The program is open to all U.S. citizens and eligible non-citizens, including current undergraduate and graduate students, and those applying for fall admission.
The award provides funding for language training and study abroad in countries important to U.S. interests, with a focus on non-traditional destinations such as Africa, Asia, Central and Eastern Europe, Eurasia, Latin America, and the Middle East.
Awards are based on academic merit and are highly competitive. Applicants must demonstrate that their goals of study and/or research abroad align with the program's mission of preparing students to become global leaders.
The application includes essays, transcripts, two letters of recommendation, and a statement of purpose.
In addition to the financial support, recipients of the Boren Awards for International Study benefit from professional development opportunities including international networking events, peer mentoring, alumni panels, and language training.
This program is an excellent opportunity for aspiring global leaders to gain a deeper understanding of international cultures and environments while studying abroad.
3) The Peace Corps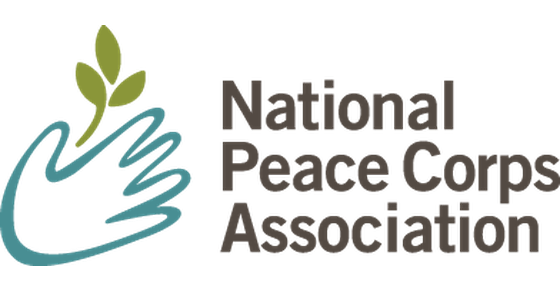 The Peace Corps is a volunteer program run by the US government that aims to promote world peace and friendship.
The program offers an opportunity for individuals to make a meaningful difference in the lives of people in developing countries by providing education and healthcare services.
Peace Corps volunteers are provided with a living allowance, medical and dental care, language training, and access to other benefits while they are abroad.
Upon completion of their service, volunteers may also be eligible for educational awards and career opportunities.
Peace Corps volunteers can choose to serve in a variety of areas, including public health.
Volunteers who work in public health have the opportunity to work with communities to improve healthcare access, provide education about nutrition and hygiene, and combat disease.
If you're interested in pursuing a career in public health and making a positive impact on the world, the Peace Corps is a great way to gain valuable experience and help others.
4) The National Health Service Corps Scholarship Program
The National Health Service Corps (NHSC) Scholarship Program offers full tuition, fees and a living stipend to students enrolled in accredited primary care health professions training programs.
The program encourages students to pursue careers in primary care and to practice in underserved areas of the United States upon graduation.
The scholarship is available to students enrolled in allopathic and osteopathic medicine, nurse practitioner, certified nurse midwife, dentistry and other primary care programs.
Scholars must commit to two years of service for each year of scholarship support received.
NHSC scholarships are awarded on a competitive basis, with preference given to applicants who intend to practice in an underserved area.
The application process includes an online form, recommendation letters and official transcripts.
Finalists must also attend an in-person interview before receiving a scholarship offer.
Successful applicants receive tuition, fees, and a monthly living stipend for up to four years of education and training.
In return, scholars must commit to working in an underserved area for two years for every year of scholarship support received.
This commitment can be fulfilled with the NHSC Loan Repayment Program, which offers repayment of qualifying student loans in exchange for service.
The NHSC Scholarship Program is an excellent opportunity for those seeking to pursue a career in primary care.
For more information on the program, visit the website or contact the NHSC directly.
5) The CDC Epidemiology Fellowship Program
The CDC Epidemiology Fellowship Program offers fellowships to qualified individuals interested in careers in public health research and service.
This program is designed to provide practical, hands-on experience in epidemiologic research and practice.
It provides a unique opportunity to become actively involved in public health activities in the field.
Fellowships are available at various levels of experience, including postdoctoral fellowships, doctoral fellowships, and fellowships for professionals.
Fellows are expected to become knowledgeable in the principles and methods of epidemiology, health services research, biostatistics, and public health policy, as well as in their chosen area of concentration.
Fellows are also expected to participate in seminars, workshops, conferences, and other activities sponsored by the CDC.
The duration of the program is typically two years, although some fellowship opportunities may be for shorter periods of time.
The CDC Epidemiology Fellowship Program is open to applicants from all disciplines who have completed a doctoral degree or equivalent professional experience.
Applicants must demonstrate an interest in pursuing an epidemiologic career and have a strong commitment to serving public health.
Final Thoughts
The selection process for some of this scholarships are highly competitive, and the awards are merit-based.
So to be a successful candidate, you must have excellent academic qualifications and demonstrate their capacity to undertake public health research or practice.