5 Types of Financial Aid You Should Know About
Are you looking for ways to fund your college education? It's important to understand the different types of financial aid available to you.
Knowing the options available to you can help you make the best decisions when it comes to paying for your education.
In this blog post, we will discuss 5 types of financial aid you should know about. From grants and scholarships to student loans and work-study programs, there are a variety of financial aid programs available for college students.
Keep reading to learn more about each type of financial aid.
1) Scholarships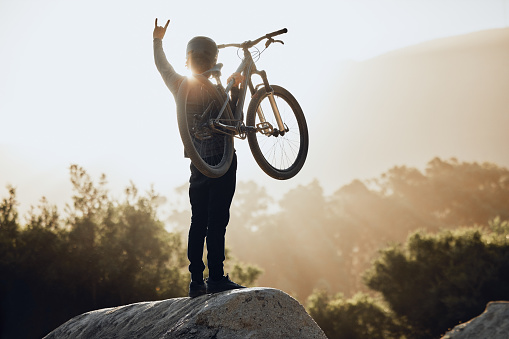 Scholarships are one of the most popular forms of financial aid that college students can take advantage of.
A scholarship is a form of financial aid that does not need to be repaid and typically is awarded based on academic merit, special talents, or other criteria.
Scholarships can be offered by schools, businesses, foundations, organizations, or individuals.
Scholarships can be used for tuition and living expenses, such as books, housing, transportation, and more.
It's important to note that there are often eligibility requirements for scholarships. Additionally, some scholarships may be restricted to certain fields of study.
To find scholarships that you may qualify for, it's recommended to conduct research on your own or work with an advisor.
There are many online tools and resources available to help with this process. Additionally, you should always read all of the rules and regulations associated with a scholarship before applying.
2) Grants
Grants are a type of financial aid that does not need to be paid back. They are typically awarded by the government, private foundations, or other organizations, and can be used to pay for tuition, fees, room and board, and other college-related expenses.
Grants are usually based on financial need, although some are also available for students with special circumstances or achievements.
Examples of grants include the Federal Pell Grant, Federal Supplemental Educational Opportunity Grant (FSEOG), and Teacher Education Assistance for College and Higher Education Grant (TEACH).
When it comes to applying for grants, there are a few things to keep in mind. First, make sure you complete the Free Application for Federal Student Aid (FAFSA) as soon as possible.
Most grants require you to have completed a FAFSA in order to be eligible for them.
Additionally, you should also research private grant options as well as state-specific grants that may be available in your area.
It's important to read through all of the requirements for each grant in order to determine if you are eligible and meet all of the criteria.
3) Loans
Loans are one of the most common types of financial aid for students, as they provide a way for students to pay for their education without taking on too much debt.
Loans can be taken out from federal or private sources, and come in two forms: subsidized and unsubsidized.
Subsidized loans are available to students who demonstrate financial need and are offered by the federal government.
Subsidized loans do not accrue interest while you're in school, which makes them a great option for those who need help paying for college.
Unsubsidized loans, on the other hand, are not based on financial need. These loans accrue interest during your time in school, so it is important to keep track of payments and interest rates associated with these loans.
In addition to federal loans, private lenders also offer loan programs that can help students finance their college tuition.
Private lenders typically offer higher interest rates than the federal government, but they can also offer more flexible repayment plans.
It is important to note that loans are not "free money" and must be paid back with interest over time. Make sure to research all loan options carefully before committing to any loan program.
4) Work-Study
Work-Study is a form of financial aid that allows students to work part-time while they are in school to help pay for their education.
It is available to both undergraduate and graduate students, and is typically provided through the federal government.
To be eligible for Work-Study, students must demonstrate financial need as determined by the FAFSA. Work-Study is usually offered as an on-campus job, although some schools may offer off-campus jobs as well.
The amount you can earn from Work-Study will depend on your school, how much financial aid you receive and your availability to work.
In addition to helping cover your education expenses, the work experience you gain through Work-Study can also be beneficial for your resume. Work-Study jobs may include office assistant positions, library staff, research assistants and more.
Overall, Work-Study can be an excellent way to help pay for college while gaining valuable experience. If you think you may be eligible for Work-Study, make sure to contact your school's financial aid office for more information.
5) Military Benefits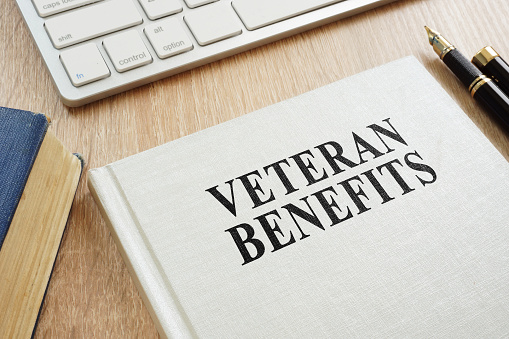 For those who are veterans, active-duty service members, or a dependent of someone in the military, there are various forms of financial aid available.
Depending on the type of service, military members and their families may be eligible for tuition assistance programs, educational stipends, or even full tuition coverage.
The most common form of military aid is the Post 9/11 GI Bill. This program provides up to 36 months of educational benefits to service members and veterans who have served on active duty after September 11th, 2001.
Eligible individuals can receive up to 100% coverage of tuition and fees, as well as a monthly housing allowance and annual book stipend.
In addition to the Post 9/11 GI Bill, veterans may be eligible for additional aid, including the Montgomery GI Bill (MGIB), Veterans Education Assistance Program (VEAP), Survivors' and Dependents' Educational Assistance Program (DEA), and the Reserve Education Assistance Program (REAP).
Each of these programs provide different types of financial aid for veterans and their families, depending on their length of service, branch of military service, and other qualifications.
Military families can also receive support for college through scholarships offered by organizations such as the Military Officers Association of America, the USAA Educational Foundation, and the Fisher House Foundation.
These scholarships may cover full or partial tuition costs and can provide great financial support to those in need.
Overall, military families have access to many forms of financial aid to help them with college tuition. With so many options available, it's important to research which programs you may be eligible for and how they can best assist you in reaching your educational goals.