5 Best Websites to Buy College Textbooks
Are you looking for a great deal on your college textbooks? With the cost of college tuition on the rise, finding ways to save money is essential.
Fortunately, there are a number of online sites that offer competitive prices and discounts on college textbooks. In this blog post, we will explore the five best websites to buy college textbooks.
We'll discuss the benefits and drawbacks of each site, as well as how to make the most of your purchase.
So if you're looking for a great way to save money on your college textbooks, keep reading!
Amazon
When it comes to finding the best websites to buy college textbooks, Amazon is at the top of the list. It has a wide selection of new and used books, as well as digital versions.
You can easily search for titles, authors, ISBNs, or even browse categories to find what you're looking for.
The prices are often quite competitive, so it's definitely worth checking out before making a purchase.
Plus, if you're a Prime member, you can get free two-day shipping on many books. Amazon also offers textbook rental services, so you don't have to buy books outright if you don't need them for a longer period of time.
This can be a great way to save money if you're only going to use the book for one semester.
AbeBooks
AbeBooks is an online marketplace for used, rare, and out-of-print books. It's the perfect place to find college textbooks for those on a budget.
You can find books from just about any subject or genre, and with AbeBooks you're sure to get a great deal.
The prices are often lower than those of other booksellers, so it's an excellent option for saving money. Plus, AbeBooks offers free shipping on all orders.
The selection of college textbooks on AbeBooks is quite large, with titles ranging from anatomy and biology to engineering and psychology.
There are both new and used books available, so you can find the best deal that suits your needs. Additionally, AbeBooks has a helpful search tool that allows you to search by ISBN number, author, title, or publisher.
This makes it easier to locate exactly what you're looking for.
The best part about shopping on AbeBooks is that you can buy textbooks directly from independent sellers.
This means that you can get great deals from sellers who are passionate about their books and knowledgeable about their subject matter.
So if you're looking for a particular edition or version of a textbook, AbeBooks is the perfect place to start.
Alibris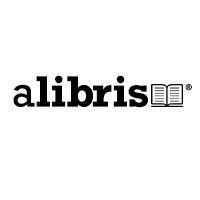 Alibris is an online marketplace that offers an extensive selection of new, used, and out-of-print textbooks.
Alibris' inventory includes textbooks for college and universities across the United States, including a variety of editions, formats, and price points.
Alibris also offers a "Book Search" feature, which allows you to easily search for books by author, title, ISBN, publisher, subject, or keyword.
With its "Buyback" option, you can also earn cash by selling back your textbooks to Alibris. Shipping options are available for both domestic and international customers, and they provide customer service through email and telephone.
Overall, Alibris is an excellent choice for anyone who is looking to purchase college textbooks.
With its wide selection, easy search capabilities, and generous buyback policy, Alibris provides students with the opportunity to find affordable textbooks without sacrificing quality.
Barnes & Noble
Barnes & Noble is a great option for buying textbooks for college. They have a wide selection of new and used textbooks, as well as access to many digital textbooks.
They also offer discounts when you buy multiple books, as well as rental options. You can also save money by using the Barnes & Noble student discount program.
With their large selection and competitive prices, Barnes & Noble is a great resource for college students looking to buy textbooks.
BetterWorldBooks
BetterWorldBooks is a great website to purchase college textbooks at affordable prices. The website has a wide selection of textbooks and other educational materials, ranging from traditional print books to e-books and audio books.
In addition to being able to purchase textbooks, BetterWorldBooks also gives shoppers the opportunity to donate and help literacy efforts. With each purchase made, BetterWorldBooks will donate books to charities in need.
The company also has a strong environmental commitment, with a goal to reduce its carbon footprint. BetterWorldBooks ensures that their products are sourced from environmentally friendly publishers, and they recycle books that are no longer needed.
As an additional incentive to shop from BetterWorldBooks, customers can take advantage of free shipping on orders over $10.
All in all, BetterWorldBooks is a great website for students to find cheap textbooks without sacrificing quality.
Plus, customers can feel good about their purchase knowing that they are helping literacy efforts and taking part in sustainable practices.
Benefits Of buying books online
It's saves time:
Buying books online saves you time and energy from standing in line for your turn in a book shop. With everything being digital, all you need is your device that can access the internet for you to be able to buy any book.
You Get Prompt Notification:
Another advantage of buying books online is the prompt notification this online shops brings to the table.
When you buy, borrow a book or in worst case scenario; if the book is out of stock, you get notified immediately. This effort saves you time.
You Get Offers:
With so many college book website, strategies to beat competition are always implemented, such as getting offers from this website.
When you buy a book online, you sometimes get a voucher, free book or sometimes a free delivery offer.
Bottom Line
With so much traffic on bookshops, buying a book online will save you the stress of waiting on line for your turn in a book shop.
All you have to do is get an internet accessable device, order your book and it will be delivered to your doorsteps.