NSIA Graduate Analyst Program 2022 for Young Nigerians
The Nigerian Sovereign Investment Authority ('NSIA' or 'the Authority') invites applications from recent graduates who are young, ambitious and driven by achievement for its 2022 Graduate Analyst Program (GAP). The deadline for submitting applications for the NSIA Postgraduate Analyst Program is 16 September 2022.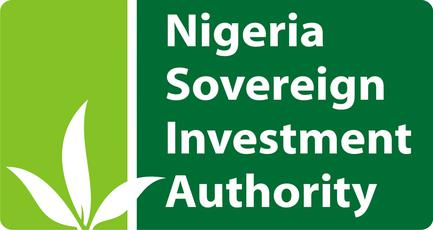 The Graduate Analyst Program (GAP) is an integral component of the Authority's plan to contribute to nation building by strengthening human capacity development. Under the initiative, the Nigeria Sovereign Investment Authority (NSIA) is giving young, ambitious and performance-driven graduates the chance to gain direct hands-on experience in the Authority's key business sectors through a strategy designed to nurture global talents and a new generation of national leaders.
It is a two-year program that combines classroom sessions and on-the-job training to provide new graduates with an unparalleled opportunity to gain first-hand experience and competence in Asset and Portfolio Management, Governance, Infrastructure Project Management, Investment Operations, Compliance, Audit, and Risk Management.
Successful applicants will be provided with a unique combination of knowledge, skills and abilities necessary to make the move to the larger corporate environment through intensive on-the-job training. Following the successful launch of the pilot program in 2021, NSIA now aims to launch the 2022 GAP.
Nigeria Sovereign Investment Authority (NSIA) Graduate Analyst Program Eligibility
A Bachelor's degree and/or Master's degree in any discipline from a reputable university with a minimum of Second Class Higher (2:1) degree
Maximum age of 24 years for applicants with a first degree and 26 years for applicants with a second degree
Completion of NYSC at the time of application.
Applicants must be Nigerians
In addition, candidates must demonstrate the following qualities:
Strong analytical and presentation skills
Excellent communication skills (oral and written)
Substantial understanding of the NSIA's mandate
Excellent interpersonal and teamwork skills
Good appreciation and working knowledge of Microsoft Office tools
High level of proactivity and ability to follow through on assigned tasks
How to Apply for Nigeria Sovereign Investment Authority (NSIA) Graduate Analyst Programme
Interested candidates who meet the above criteria should apply through on the "Apply" button below:
The process
Applicants who meet the eligibility criteria and pass the selection process will be enrolled in a seven (7) week Bootcamp,
Final selection will be made among the candidates who successfully complete Bootcamp.
CLICK HERE for more job postings.