FUTMINNA Post UTME / DE form for 2022/2023 is out
Federal University of Technology, Minna, FUTMINNA post UTME and Direct Entry screening application form for the 2022/2023 academic session is out. See the requirements and how to apply for the FUTMINNA post UTME form below.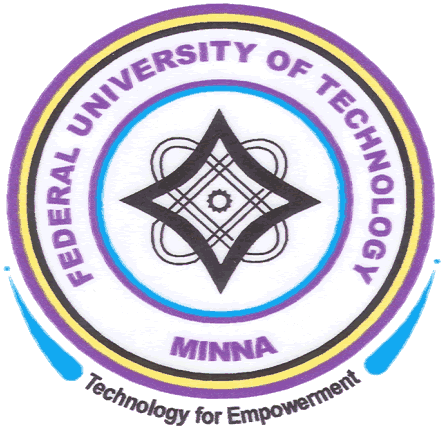 Authorities of the Federal University of Technology, Minna (FUTMINNA) are inviting applications from suitably qualified candidates to apply for the institution post UTME / Direct Entry screening exercise for the 2022/2023 academic session.
FUTMINNA Pre-Admission Screening Exercise (UPASE) will commence on August 22, 2022, and ends at midnight October 9, 2022.
FUTMINNA courses
Note to phone users: for better viewing with a phone, swipe left to see all the details in the table below:
SCHOOL

PROGRAM

SCHOOL OF AGRICULTURE & AGRICULTURAL TECHNOLOGY
(SOW)
Agricultural
Food Science and Technology
Water Resources, Aquaculture and Fisheries Technology
SCHOOL OF ELECTRICAL AND ENGINEERING TECHNOLOGY
(SEAT)
Computer Engineering
Electrical/Electronic Engineering
Mechatronics Engineering
Telecommunications Engineering
SCHOOL OF INFRASTRUCTURE, PROCESS ENGINEERING & TECHNOLOGY
(SIP)
Agric. and Bioresource Engineering
Chemical engineering
Civil engineering
Materials and Metallurgical Engineering
Mechanical engineering
Petroleum and Gas Engineering
SCHOOL OF ENVIRONMENTAL TECHNOLOGY (SET)
Architecture
Building
Estate Management & Valuation
Construction Arithmetic
Surveying & Geoinformatics
City and Regional Planning
SCHOOL OF INFORMATION AND COMMUNICATION TECHNOLOGY
(SICT)
Computer Science
Cyber ​​Security Science
Information technology
Information Science and Media Studies
SCHOOL OF INNOVATIVE TECHNOLOGY
(SIT)
Logistics and Transport Management
Project Management Technology
SCHOOL OF LIFE SCIENCES
(SLS)
Animal biology
Biochemistry
Microbiology
Plant Biology
SCHOOL OF PHYSICAL SCIENCES
(SPS)
Applied Geophysics
Chemistry
Geography
Geology
Mathematics
Physics
Statistics
SCHOOL OF SCIENCE AND TECHNOLOGY EDUCATION
(SST)
Educational Technology
Industrial and Technology Education
Library and Information Science
Science Education
Candidates qualify for FUTMINNA Post UTME & DE screening
Only UTME and DE candidates who chose the Federal University of Technology, Minna's first choice, are eligible for the screening exercise.
UTME candidates must have a minimum UTME score of

160

in the 2022 UTME, except for the courses for which higher cut-off marks are indicated on the University website

==>- Click here for the FUTMINNA 2022/2023 ADMISSION CUT-OFF.

Candidates MUST meet the minimum UTME scores for their chosen courses, have the correct UTME subject combinations as prescribed in the JAMB brochure.
However, candidates who do not fulfill any of the above requirements will be allowed to change to any other course whose requirements are fulfilled by the candidates. The change of course will only attract a processing fee of N2,000.
All candidates must have a minimum of five 'O' level credits, including Mathematics and English Language, in subjects relevant to their proposed courses at not more than two sittings. In addition, Direct Entry candidates must have a minimum lower credit at National Diploma and/or Higher National Diploma level(s) or Merit at NCE level.
CANDIDATES MUST ENSURE THAT 'O' LEVEL RESULTS UPLOADED ON THE UNIVERSITY WEBSITE ARE THE SAME AS THE RESULTS UPLOADED ON JAMB WEBSITE.
Any false statement at any stage of the admission process may lead to a candidate's disqualification.
How to Apply for FUTMINNA Post UTME / Direct Enrollment Screening Form
Candidates must pay a non-refundable fee of Two Thousand Naira (N2,000) through the REMITA platform only.
DE/UTME candidates
Click on

"2022/2023 UPASE"

On the page that appears, click on

'UPASE-DE/UTME login.'

Enter your JAMB registration number.
Enter one of your names.
Click on

'Sign up'

.
Upload your 'O' level results.
DE candidates must also upload their Higher Level results.
Choose any other course from the list of departments if your UTME/'O' level subject combinations do not meet the minimum requirements for the course registered with JAMB.
Click on '

Go to the payment gateway

'.
Confirm your entries.
Click on the '

payment link

' button to proceed to the payment gateway.
Payment is done through Debit Card (MasterCard – Most Preferred) or Verve (only those enabled for online payment) or Bank Branch (by generating RRR from application portal).
Enter ATM debit card details (Card number, expiry date, CVV 2 ie the 3 digits behind your card and pin number)


If payment is successful, the screen will display all the data you previously entered.

Click on the

'Pressure'

button to print the document.
PLEASE NOTE: Keep an eye on the University's website for further information.
All inquiries should be directed to: [email protected] or call 08028949142 and 09023418632.
Share this post: If you think this post might be helpful to someone else, please share it using the buttons below!