ADSU Cut Off for 2022/2023 Admission Exercise
Adamawa State University, ADSU Cut Off Mark for the 2021/2022 session admission exercise. Check below for ADSU departmental post UTME cut off marks. If you scored exactly or above the prescribed cut-off point for the department you applied for, this means that you can be considered for admission, and scoring below the cut-off point means that you cannot be considered for admission.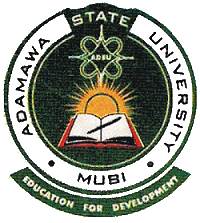 Since 2002 when Adamawa State University, Mubi was established, the institution has been striving to achieve the stated objective of providing "Education for Development". However, the University is concerned about its commitment to the immediate environment, mindful of our position as a tertiary learning institution with universal responsibilities.
They are therefore working to establish a world-class University that addresses our local problems within the context of intellectualism that is broad and international in outlook.
ADSU Cut Off Mark
The cut off for all the below listed degree courses at Adamawa State University, ADSU is 150. Only candidates who scored at least 150 are eligible to apply for the degree courses listed below:
ACCOUNTING
AGRICULTURAL ECONOMICS AND EXTENSION:
AGRICULTURAL SCIENCE AND EDUCATION
AGRICULTURAL
AGRONOMY
ANIMAL PRODUCTION
BANKING AND FINANCE
BIOCHEMISTRY
BIOLOGY
BOTANY
BUSINESS ADMINISTRATION
BUSINESS ADMINISTRATION
CHEMISTRY
COMPUTER SCIENCE
COMPUTER SCIENCE AND MATHEMATICS
CROP PRODUCTION
EARLY CHILDHOOD EDUCATION
ECONOMY
EDUCATION AND BIOLOGY
EDUCATION AND CHEMISTRY:
EDUCATION AND COMPUTER SCIENCE
EDUCATION AND ECONOMY
EDUCATION AND GEOGRAPHY
EDUCATION AND MATHEMATICS
EDUCATION AND SCIENCE
ENGLISH LANGUAGE
FISHERIES AND AQUACULTURE:
GEOGRAPHY
GEOGRAPHY
GEOLOGY
INFORMATION AND COUNSELING
HISTORY
HOME ECONOMICS
INDUSTRIAL CHEMISTRY
LAW
MARKETING
MASS COMMUNICATION
MATHEMATICS
MICROBIOLOGY
PHYSICS
POLITICAL SCIENCE
PRIMARY EDUCATION STUDIES
PUBLIC ADMINISTRATION
PUBLIC ADMINISTRATION
PURE AND APPLIED PHYSICS
SOCIOLOGY
TAXATION
ZOOLOGY